Monza 2022
The 2022 Formula 1 Italian Grand Prix in Monza was a celebration of title sponsor, Pirelli's 150th anniversary. To mark the occasion, our design team was tasked with developing an impressive custom podium. With Monza having such a unique location for it's podium, this was an amazing opportunity to do something that stands out. The design included a curved LED, as well as rounded structures which symbolise the Pirelli tyres we see fitted to cars on the track..
Our capabilities within signage range from flags and small unique creations, to giant installations and complex digital solutions. Nothing is out of the question. Digital is currently at the forefront of what we do, and this was an amazing way to demonstrate our capabilities.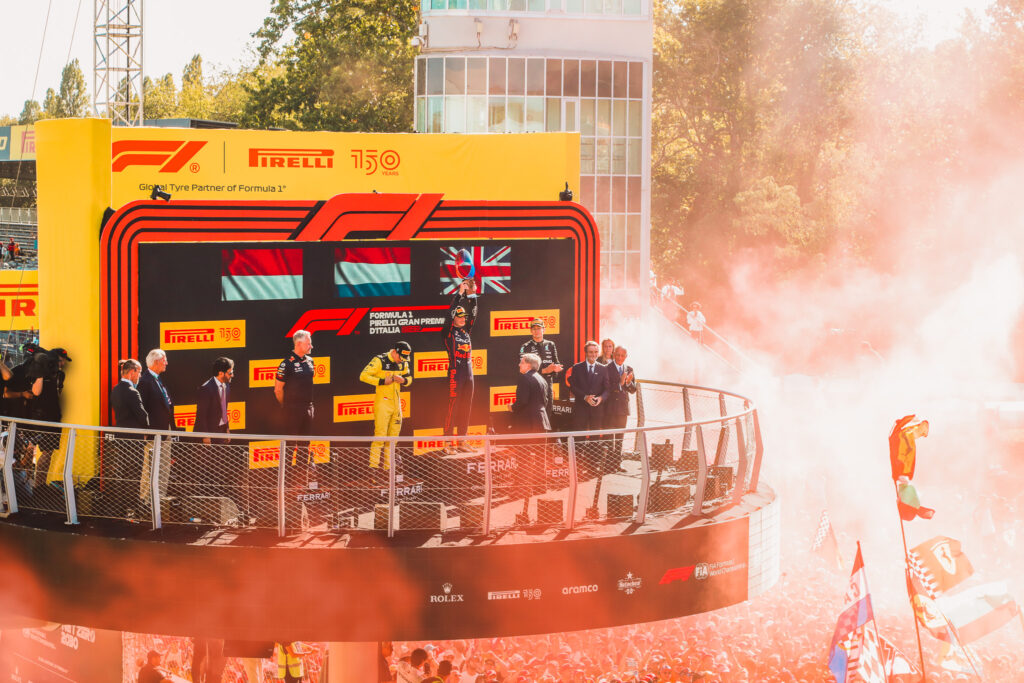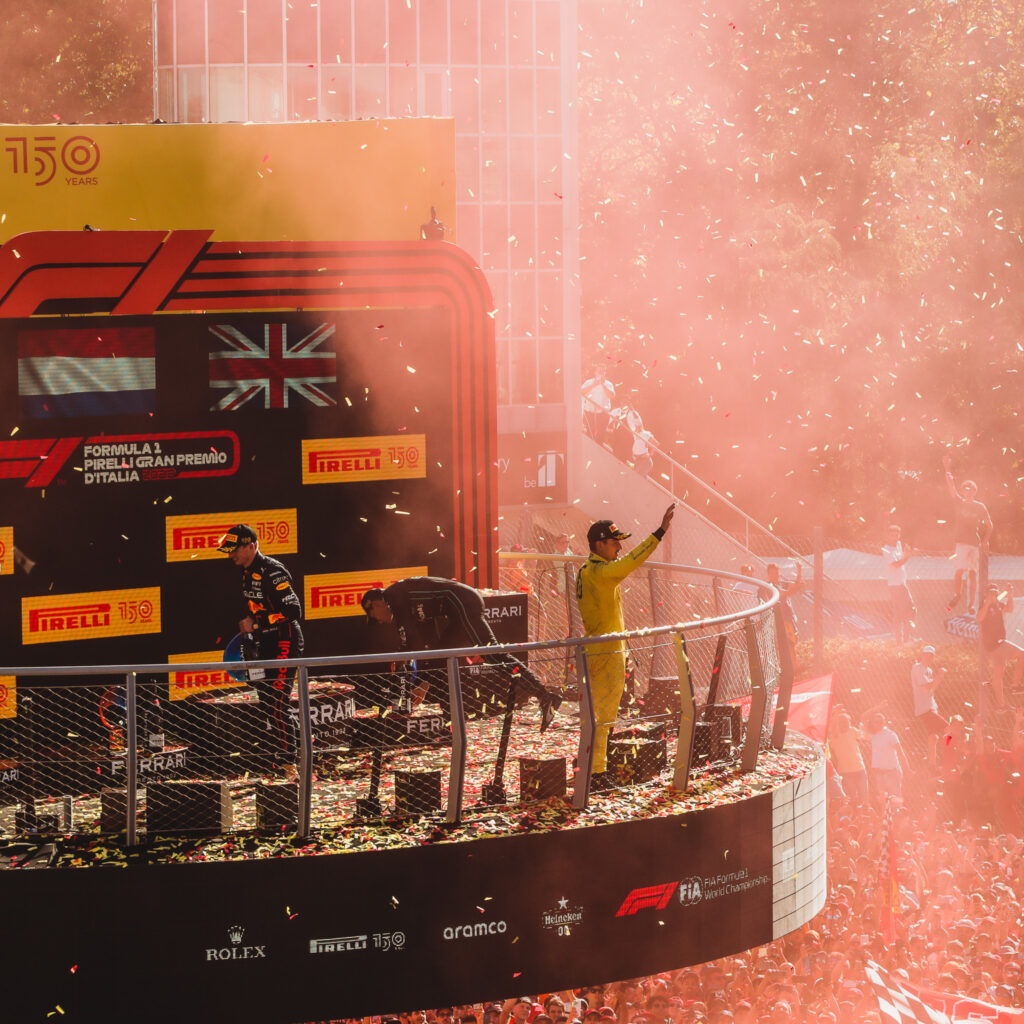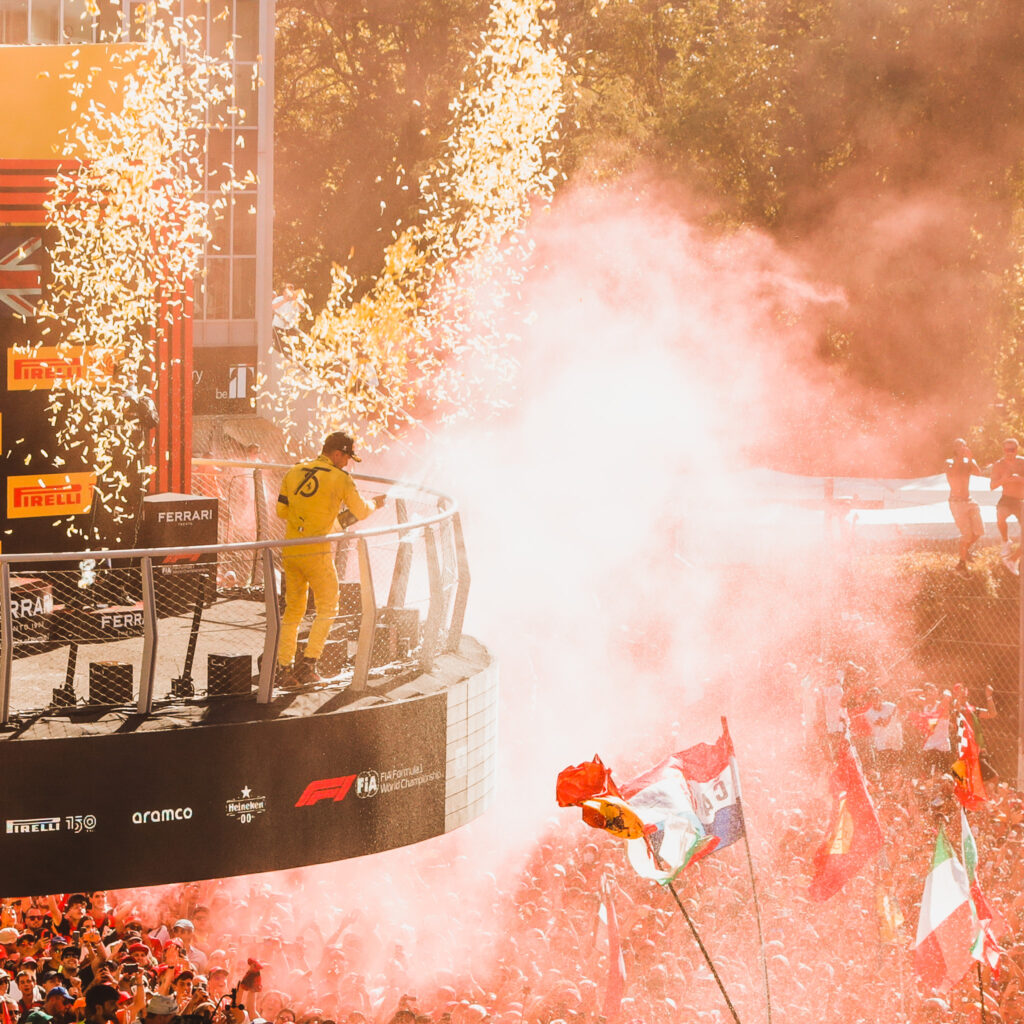 We started out with moodboarding, then working into sketches before visualising the entire space in 3D.